García García (2017-)



García García is a response to my late grandfather Fermín. An eclectic array of images of his life puzzled inside my mind the portrait of a man I barely knew in life.

This body of work aims to become a dialogue between who he was and how I relate to him. More extensively, it is my ode to my own family affection, to regular people and the power of honesty within photography.
What is the truth?

García García
García García originally stems from an assorted collection of family photographs, mostly of my grandfather – Fermín (1911-1997). Over the course of several years, I have tried to make sense of these images by examining and exploring them in depth, and by making my own photographic work in response to them, and in response to him.

In the most literal sense, 'García García' are the surnames of my grandfather, but 'García' is also the most common family name in Spain. For me, such a name is unique and inherent to my own history and identity, but for others it is rather anonymous, generic and easy to forget.

In my experience, the family is a nest – a safe nucleus within a much larger society. It is an environment where I feel like one of the main characters, and where I am considered and cared for at all times. Being part of a larger society is equally liberating and claustrophobic; it is a privilege to have such a nest.


However, there is a correlation between these two roles, within family and society. In death – when a life transitions from the present into the past – it affects both spheres. Whereas the capacity to forget the memory of a deceased individual in society is higher, the family institution is also volatile, and present generations run the risk of forgetting those of the past.

By emphasizing the existence of my grandfather who is now long gone, and who was anonymous within the vastness of society, I aim to celebrate the importance of both his memory and the past in general. By turning this personal story into one that is collective, I hope to encourage the viewer to do the same – to carefully consider the importance of family, the influence of those who are still a part of it despite of having passed, and the significance of their presence within our own.


He carried, more than once,
through the streets of Gijón,
and in broad daylight, a pennon
not taking away but giving honour.
Then, emerged as a judge,
he rushed into a fray
this 'phony' burgher of Gijón
who no longer tells that tale
and through the boards his living
earns… albeit pool he does not play!
20 (Poem about Fermín). From 66 1/2 x 1, José Víctor Carreño, 1952.
Translated by Alejandro González López.
"
In the depths of the sea, the pearl was born.
Its high stone, the blue violet.
In the mist, the drops of dew.
In my memory, you."
Ramón, Fermín's brother (1898-1934).
"A smile is cheaper than electricity and gives
more light."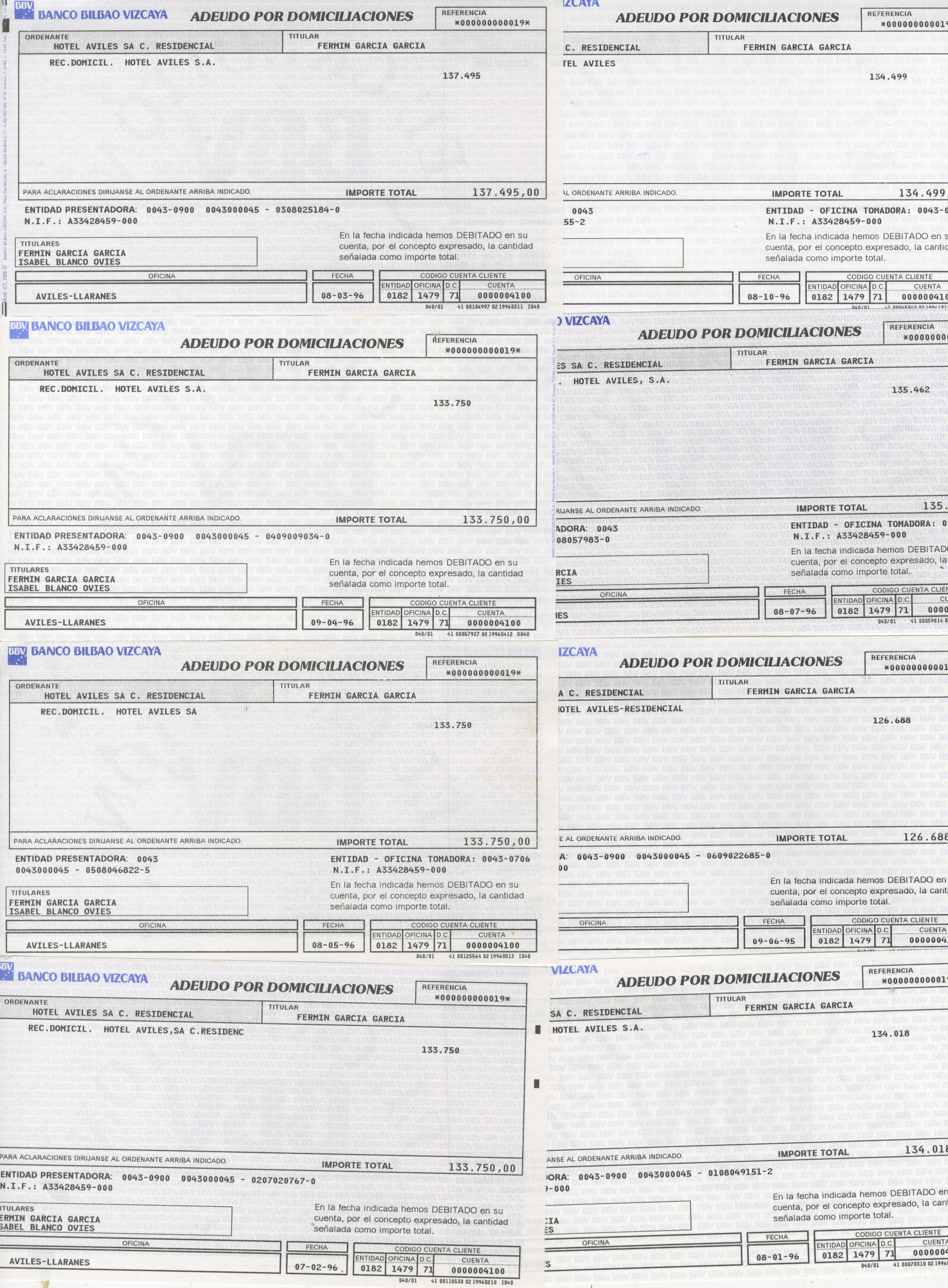 Fermín after war. 1939.
Mother. 2018.
"We should start laughing before feeling happiness,
so that death doesn't come without having laughed."


15/10/1983
"When will the world end? The very day I die."